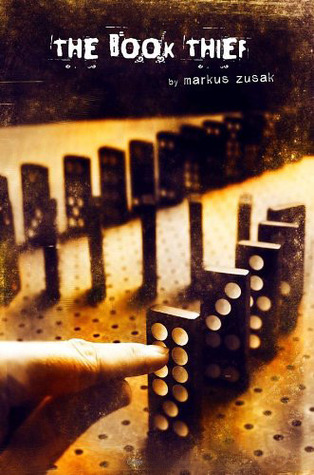 Ack! I can't believe this post didn't go up as scheduled.
I would have been a co-host without a post if I hadn't noticed!
What would they do with me?
Probably nothing. FWIW, if any of you challengers do miss a post, don't panic. We don't kick anybody off the list unless they have missed several posts in a row, and don't respond to any of our reminders.
If you get behind, just try to get caught up!
Today's 2015 April A to Z Blogging Challenge story for the letter T:
The Book Thief
This is one of my all time favorite novels, written in hauntingly beautiful prose, and told by one of the most memorable narrators ever.
Here is the summary, from Goodreads:
HERE IS A SMALL FACT - YOU ARE GOING TO DIE

1939. Nazi Germany. The country is holding its breath. Death has never been busier.

Liesel, a nine-year-old girl, is living with a foster family on Himmel Street. Her parents have been taken away to a concentration camp. Liesel steals books. This is her story and the story of the inhabitants of her street when the bombs begin to fall.

SOME IMPORTANT INFORMATION - THIS NOVEL IS NARRATED BY DEATH

It's a small story, about:

a girl

an accordionist

some fanatical Germans

a Jewish fist fighter

and quite a lot of thievery.

ANOTHER THING YOU SHOULD KNOW - DEATH WILL VISIT THE BOOK THIEF THREE TIMES
Author: Marcus Zusak
That's it! Please come back for U tomorrow.