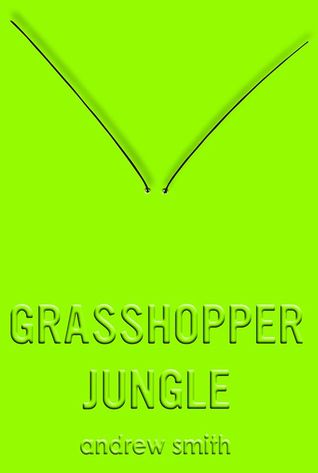 Happy Hump Day!
Today we have the seventh letter, the letter G. This story is slated to be adapted into a film by Sony Pictures, written by Scott Rosenberg and directed by Edgar Wright, but today I'll be focusing on the novel.
This novel won both the Horn Book Award, and a Michael L. Printz honor, which I don't believe has ever happened before. An instant classic, this book has rocked publishing with its courage to take a truly honest look at male adolescence.
Today's 2015 April A to Z Blogging Challenge story for the letter G:
This is perhaps my favorite YA novel ever written. Weird, wonderful, raunchy, and raw, Grasshopper Jungle is the strangest story, with the most authentic boy voice teen narrator I have ever read. It's disturbing, and hilarious, and it is a tale whose stark beauty and breathtaking honesty I will never forget.
Here is the summary from
Goodreads
:
Sixteen-year-old Austin Szerba interweaves the story of his Polish legacy with the story of how he and his best friend, Robby, brought about the end of humanity and the rise of an army of unstoppable, six-foot tall praying mantises in small-town Iowa.

To make matters worse, Austin's hormones are totally oblivious; they don't care that the world is in utter chaos: Austin is in love with his girlfriend, Shann, but remains confused about his sexual orientation. He's stewing in a self-professed constant state of maximum horniness, directed at both Robby and Shann. Ultimately, it's up to Austin to save the world and propagate the species in this sci-fright journey of survival, sex, and the complex realities of the human condition.
Author:
Andrew Smith
That's it! Please come back tomorrow!